Name: Laura Todd
Age: 51
Hometown: New York City
Occupation: Instructional Designer, Adjunct Professor, and Captain of the NYC Chapter of the Running Punks
Time Running: Approximately 35 years
Reason for Running: I run primarily for my mental and emotional health, and secondarily for my physical health. Since I moved to NYC at the end of October 2022, I've also been running to get to know people and places in my new city.
---
I first started running in high school, at around age 16. I had never been good at any sports, but I decided to try track and cross-country. I ended up being decent at the mile and two-miler. I know my best mile time back then was 5:42. It was around that time that I also discovered that running made me feel better mentally and emotionally. I was hooked!
I ran in high school and in college for a bit—until I messed up my arches somehow and had to take some time off. When I got back into it, I wasn't quite as competitive. But, I learned to love running for how it made me feel.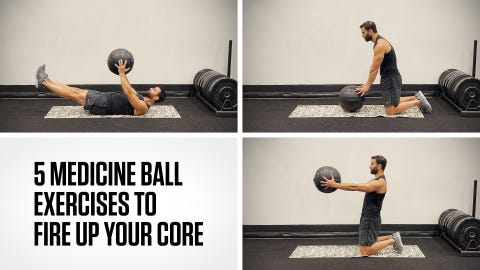 I did some sporadic road races through the years, but my most memorable one so far was the New York City Marathon in 2021. It was my first marathon. Due to the pandemic, the 2021 race ended up being the 50th year for the iconic race. Since I had turned 50 in 2021, I felt like I had to do it.
Training to run 26.2 was brutal. I was still living in Northern Virginia then and working two to three jobs during the pandemic. I was grossly underprepared for it, and more than just a little terrified, but I did it. My goal was to finish in under six hours and I met that target. It was almost strategic—I set the bar so low it won't be hard to beat that time the next time I run it!

My love for running inspired me to start a United States-based Running Punks group. I stumbled across the original group of Running Punks online during the pandemic. Like many people, I was feeling very isolated during this time, and I had hoped to find connections with people that had common interests. Jimmy Watkins and Rhodri Morgan had started Running Punks late in 2019 in Cardiff, Wales. They created it as a way for musicians and touring bands to get together and run while they were in Cardiff, but when the pandemic hit, it evolved into an online community and virtual run club.
As the pandemic progressed, it expanded into a running club that had some in-person meetups in Wales, and an online "virtual run club" for anyone elsewhere in the world. The "virtual run club" was built on the idea that you'd go for a run on Sundays, no matter where in the world you live, and then you'd tag @runningpunks in your photo or video. Then Jimmy and Rhodri would share all the pics and videos on their Instagram story. So, even though we were all in the middle of a pandemic, it was the feeling of making connections with other people through this running club.
The fun part about Running Punks is that it's built on the mindset that running should be fun and a way to build a community—not to stress yourself out about PRs and split times.
As the name would imply, most of the Running Punks members like punk music, but it's certainly not a requirement. The punk aspect of the running club also comes from the idea that punk culture is about rejecting the status quo (like membership fees that running clubs often have) and celebrating everyone's unique style, pace, and athletic ability. We also have several musicians in Running Punks, too—including Jimmy (of the bands, The Vega Bodegas and Joyce) and Erin Molloy (of the band, Lady Southpaw), one of the co-captains of the NYC chapter of Running Punks.
At some point in 2021, I started to consider moving to NYC—it had always been a dream of mine. I probably first approached Jimmy and Rhodri with the idea of an NYC chapter of Running Punks around late 2021. They were immediately on board with it and have been huge supporters!
Shortly after I moved to New York, I connected with the coolest co-captains for the club: Erin, whom I mentioned, and Jonathan Rickard. They were consistently showing up to NYC Running Punks meetups and are both the right mentality for growing the Running Punks club. So far, NYC has the only chapter in the United States for Running Punks, but that will likely spread to other states this year.
I think running helps creatives and artists in at least two ways. One, exercise can enhance creativity. Two, running releases feel-good hormones that can boost your mood.
The mission of Running Punks is "human development through running and music." We want to change lives for the better through showing people who feel they don't fit into the traditional running scene the benefits on the mind, body, and soul through running. We encourage any musicians touring NYC, or other people visiting, to join Running Punks for a group run. We already have one band, The Barstool Preachers, who will run with us in Wales and in NYC when they go on tour this year.
The NYC Running Punks do meetups on Wednesday evenings and Sunday mornings. Check out @runningpunksnyc on Instagram for the exact time and meetup location. I personally aim for five days a week for running, and I'm getting started on the New York Road Runner's 9+1 program, in which you run nine races and volunteer at one in order to qualify for the NYC marathon in 2024.
Running has been so critical for maintaining my emotional and mental health over all these years. No matter what I'm going through in my personal or professional life, I can brainstorm solutions to problems while I run. As the saying goes, the only runs I've ever regretted were the ones I didn't take.
For anyone who wants to start running, I recommend watching Brittany Runs a Marathon—it's a great reminder that you don't have to be athletic to start running. Start slow. Start with short runs. Be kind to yourself. Pay attention to how you feel mentally and emotionally after you run.
---
These tips have helped make my running journey a success:
1. Get good sleep
For me, success comes down to keeping it simple. That means prioritizing good sleep, aiming for a moderately healthy diet, and practicing self-compassion. If you get decent sleep you will feel better mentally and physically. Andrew Huberman, Ph.D., a neuroscientist, has a great podcast on this called Huberman Lab Podcast.
2. Pay attention to what you eat and drink
Don't eat too much garbage. I left a job bartending when I moved to New York and there's such a difference in the way I feel overall, as well as in my running. I'm also drinking less and eating better. I think I'm officially sober-curious.
3. Be kind to yourself
Just don't beat up on yourself mentally—you will be fine. Running should be fun. If it's painful or you stop enjoying it, use that as an opportunity for reflection. Are you getting enough rest? Are you eating right? Do you need to work on form? Do you need to change things up? Don't compare yourself to other runners, because you don't know what all they've been through. If you're able to get out and run, you're already doing great.
---
Laura's Must-Have Gear
→ Running Punks Mac Sabbath Running Jacket: It is lightweight and breathable, but warm enough as a layer in winter, and it's water-resistant.
→ Born to Run 2: This book is an awesome follow-up to Born to Run, with lots of training tips and even help with eating a bit cleaner (without being overbearing.) There's also evidence on why participating in groups, like Running Punks, makes running better. Plus, Running Punks NYC co-captain, Erin Molloy was featured in the chapter on running with music. Christopher McDougall commissioned her to write a song, "I Was Born To Run Too," for the book.
→ Nike Free Run Shoes: These shoes are lightweight and my favorite for my midfoot strike.
→ Gatorlyte: From Gatorade, this electrolyte drink offers quick hydration after a run, and no artificial sweeteners.
---