Since Cal Calamia can remember, running has always been an outlet they could count on for stability. When they struggled with their gender identity and later underwent a transition, putting one foot in front of the other gave them the support they needed, and ultimately showed them how much they're capable of.
"So much has changed, but [running] has stayed the same," Calamia told Runner's World.
Now the San Francisco-based teacher and poet, who is nonbinary, transmasculine and goes by they/he pronouns, is translating their love for running to activism, so more nonbinary individuals can see themselves in the sport. Thanks to Calamia and other activists leading this movement, nonbinary inclusion has gained significant traction with some of the biggest marathons recognizing the community for the first time.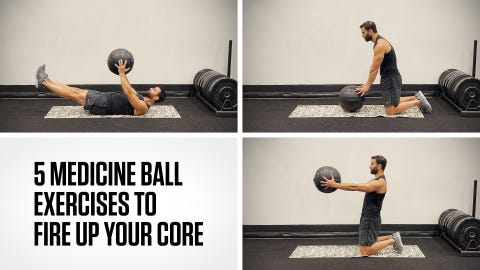 After spending a large portion of their youth feeling confused and uncertain about their future, Calamia said the option to register as a nonbinary runner is a huge relief they hope translates beyond the sport. "The relief is also making way for hope, hope about what else can change and how much room there is for change," they said.
This year, five of the six World Marathon Majors—a circuit that includes the largest marathons around the globe—announced the addition of a nonbinary category. Last fall, the Chicago and New York City marathons hosted those divisions—Chicago in its debut on October 9 and New York for the second time on November 6. This year, New York became the first World Marathon Major to award prize money to its top nonbinary finishers. In preparation for the 2023 Boston Marathon, a race that comes with qualifying standards, organizers at the Boston Athletic Association created nonbinary qualifying standards that are identical to the women's, with plans to update once more data is collected. Plus, two of the international races—London and Berlin—also plan to include a formal nonbinary division in 2023 with Berlin allowing runners to update their registration for the 2022 race.
In interviews with Runner's World, nonbinary activists, runners, and race directors shared how the new divisions in New York and Chicago came to be, the steps being taken to create welcoming spaces, and the ongoing learning process required to develop more inclusion initiatives across the industry.
Pushing for Progress
After advocating for and succeeding in getting a nonbinary division added to Bay to Breakers last spring, Calamia felt empowered to reach out and engage in more discussions with race organizations, including the San Francisco, Chicago, and Boston marathons, on ways to bring nonbinary inclusion to events. As Calamia noted, bringing more transgender and nonbinary people into the sport is critical in addressing the physical and mental health needs of LGBTQ+ youth, a population that is four times more likely to attempt suicide, according to The Trevor Project.
For Calamia, the 2022 Chicago Marathon was considered a hometown race, where they were able to reconcile their past with their present in a new way. Calamia grew up in a suburb outside of the Windy City and competed in the Chicago Marathon in 2018 and 2019 as part of the women's division. This year, they returned to the race and competed as the gender in which they identify, a pivotal moment in their journey post-transition. "I could allow everything to converge as this place of being recognized for who I am, and being able to do the thing that I love as who I am," they said.
On race day, not only did Calamia respond to the energy of the 40,000-person event, they responded to the distinction of making history as a participant in the first ever nonbinary field at the Chicago Marathon. "There's this feeling of inferiority that a lot of us with this identity have dealt with when we have to choose between other categories that feel inaccurate," they said. "Not having to deal with those struggles in the registration process allows us to focus on our race more than anything, and that's what we deserve, right? That's what everyone else is doing."
On Sunday, October 9, Calamia finished in 2:58:50 for second-place in the nonbinary division.
Last year, Jake Fedorowski, a Seattle-based operations coordinator who uses they/them pronouns, was inspired to create the guide to nonbinary inclusion in running after seeing a handful of big races debut nonbinary divisions in 2021, including the New York City Marathon and the Philadelphia Distance Run. Fedorowski finally saw the drive for nonbinary inclusion as more than a possibility. "It was the first time I realized I do have a space in this sport and there are people out there doing it," Fedorowski told Runner's World.
From there, Fedorowski felt empowered to start asking race directors if they could register as nonbinary. In the last two years, there have been successful interactions (finishing in the newly created nonbinary division at Grandma's Marathon, for instance) and disappointments (Washington state's Bellingham Bay Marathon's results database wouldn't allow Fedorowski to register as nonbinary, they said), but their initiative ultimately led to groundbreaking work as an advisor for the running industry.
Eager to assist race organizations in the process and register as nonbinary themselves, Fedorowski reached out to race directors and offered their insight as a consultant. In the last year, Fedorowski has worked with several big race organizations, including the Chicago and San Francisco marathons.
With more races adding nonbinary divisions, Fedorowski also wanted to track the progress and help fellow nonbinary runners find competitions. So, they created a database that includes more than 200 races that have publicized the addition of nonbinary divisions. While the number is growing, it's still not a lot compared to the thousands of races that take place around the country, Fedorowski pointed out.
"There's still a lot of work to be done, but I'm glad five of the six [World Marathon Majors] are doing it because they are the leaders in the industry and races are going to follow what they do," they said. The Tokyo Marathon is the only World Marathon Major that hasn't added a nonbinary division. "I think we're going to see exponential change in the coming months and years."
Creating Safe and Equitable Spaces
So, what is the process for creating an entirely new nonbinary division in a race? As Fedorowski pointed out, it needs to go far beyond opening the registration option. "It involves prize money, awards, social media, website promotion, and all of the coverage that athletes get," they said.
Since the 2021 Front Runners New York LGBT Pride Run in June 2021, the New York Road Runners (NYRR)—the organization that hosts the New York City Marathon among other races in and around the Big Apple—has included the nonbinary division in every one of its races. In adding nonbinary divisions to its events, NYRR CEO Kerin Hempel told Runner's World the organization worked with an internal task force, which included individuals from Front Runners New York, an LGBTQ+ run club with chapters around the country, and Lauren Lubin April, a diversity advisor and advocate for the nonbinary community.
Hempel said the task force pulled feedback from runners and helped NYRR determine best ways to welcome nonbinary participants beyond including the division in the registration process. For example, NYRR worked with April on staff and volunteer training that touched on creating spaces that make people feel welcome, including the importance of proper pronoun usage. Hempel said the organization also examined the event areas in which gender plays a role, including restroom availability and T-shirts for participants.
"In creating this category, it wasn't that we just wanted to have another box to check, but that we wanted these runners to feel a real welcoming experience at our events," Hempel told Runner's World.
In the last year and a half, NYRR has evolved in its offerings for nonbinary participants within the organizations' events and beyond. What started as staff training and the opportunity to register as nonbinary moved to encouraging outside race organizations to recognize nonbinary participants. Hempel said NYRR worked with Running USA, a nonprofit organization that delivers educational resources and research on the running industry, and other running event leaders to increase visibility (so nonbinary runners' times could be considered as qualifying marks for other races, for instance).
The World Marathon Majors's governing body currently doesn't offer prize money to nonbinary athletes. Instead, NYRR paid the athletes out of its own pocket. In New York, the top two finishers in the nonbinary division earned prize money (NYRR requires athletes run faster than 3:10:00 to be eligible for the purse). The winner, Jake Caswell ran 2:45:12 and earned $5,000.
Chicago Marathon race director, Carey Pinkowski, said their race organizing team approached its first year of the nonbinary division as a learning process with long-term goals of collaboration and improvement for future races. The discussion about adding the nonbinary division started in 2020.
"Our team has always prided themselves on inclusion and making sure that we create a safe and welcoming experience for all of our participants, so it was important that we bring this division to our event," he told Runner's World.
That process included conversations with participant services, adding the division as a registration option, and engaging with consultants in the nonbinary community. In the first year, Pinkowski said it was key to establish partnerships with people in the nonbinary community for future races.
After coming on as a consultant for Chicago last summer, Fedorowski was asked to host trainings with the race's volunteers and staff, which emphasized the importance of creating a positive race day experience for nonbinary participants. "If you're creating a nonbinary registration option, that's an invitation for those folks to come to your event," they said. "You're taking on a big responsibility as an organization to make sure those folks are safe and affirmed in your space. I was really glad that Chicago saw the importance of that."
Taking in Feedback and Receptions
In total, 46 runners finished in the New York City Marathon's second nonbinary division on November 6 (up from 16 that completed the first race in 2021), and 40 finished in the Chicago Marathon's first ever nonbinary division on October 9. Now race organizers are processing that data and accepting feedback, which has become an ongoing learning process for all.
Days before the Chicago Marathon, The Chicago Sun-Times reported that several nonbinary runners, including Calamia, were disappointed that race organizers added the nonbinary division in a quiet manner. "Some runners didn't know that the category existed, so they didn't sign up even though they were nonbinary runners. They had no clue," Calamia said.
In response, Pinkowski said the addition of the nonbinary division was included as part of the 2022 event registration announcement a year earlier, but admitted more could've been done to spread the word.
Ahead of the event, Calamia said they shared recommendations with Chicago organizers, including leaderboard inclusion in the results and recognition of the top nonbinary runners at the finish line, but those requests didn't come to fruition. Pinkowski said that feedback and more is being taken into consideration for next year. He also agreed that nonbinary runners should receive the same level of celebration as the open men, women, and wheelchair divisions. "That's something [nonbinary runners] should have the whole weekend," he said.
Caswell, this year's winner of the nonbinary division in New York City, said the experience of being recognized as the category champion was exciting, but they felt slightly disappointed in the finish line area, where a couple of race officials, who they'd met previously, misgendered them, Caswell told Runner's World. "That was a bit frustrating, but people are still trying to do their best, and I get it."
In person, the reception to Caswell's victory in the Big Apple was positive, but the amount of online backlash—in the form of op-eds on running websites and comments on social media—was tough to bear. This year, the clinical application analyst who lives in New York City and uses they/them pronouns has run 10 races as a participant in the nonbinary division, but the amount of negative reactions online after New York was much higher, likely because of the increased media coverage surrounding the event.
About a week after the race, a mass shooting took place at an LGBTQ night club in Colorado Springs, a tragedy that made Caswell feel even more uneasy with their photo and name circulating online, they said. To cope, Caswell turns to their community of LGBTQ runners.
"I have people to rally behind," they said. "Like, tonight I have my [Front Runners] group at 7 p.m. that includes other nonbinary runners."
Moving Forward
With big moves being made this year to include nonbinary runners in the world's largest races, Calamia, Fedorowski, Hempel, and Pinkowski were all hopeful the initiatives would continue to evolve and help lead to a more inclusive future for the running industry.
For nonbinary activists like Calamia and Fedorowski, the work is an ongoing race, and right now they are tackling the first few miles.
In their work as a consultant, Fedorowski recommends race directors give each division equal prize money. And if the race's budget needs to be increased to make it equitable, Fedorowski suggests those organizations partner with local queer-owned businesses who are interested in supporting a nonbinary division.
In addition to road racing, Fedorowski is also pushing for more in trail and ultrarunning, an area of the sport that is currently behind in this work, they said. In November, they and several other nonbinary runners wrote an open letter to the industry, urging leaders to take steps towards inclusivity.
After the Boston Marathon, the world's oldest annual 26.2, announced the addition of a nonbinary division, Fedorowski signed up to run on April 17, 2023. As they do for every race, Fedorowski plans to compete with the nonbinary flag to raise awareness.
"We're all figuring it out as we go, and that to me is exciting," they said. "It allows us to tailor it, to make it authentic and really figure out what is the best way forward so that everyone can participate without that added anxiety of being harassed or excluded because of their gender or any part of their identity."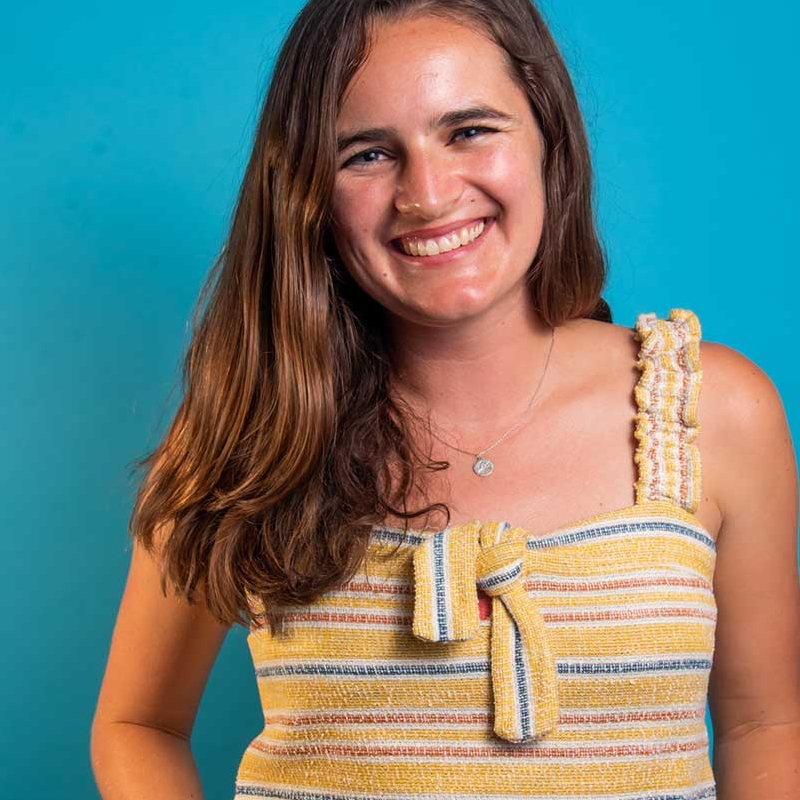 Taylor Dutch is a writer and editor living in Austin, Texas, and a former NCAA track athlete who specializes in fitness, wellness, and endurance sports coverage. Her work has appeared in Runner's World, SELF, Bicycling, Outside, and Podium Runner.