Gear-obsessed editors choose every product we review. We may earn commission if you buy from a link. How we test gear.
The 7 Best Juicers to Add to Your Kitchen Lineup
Who says adults can't have juice?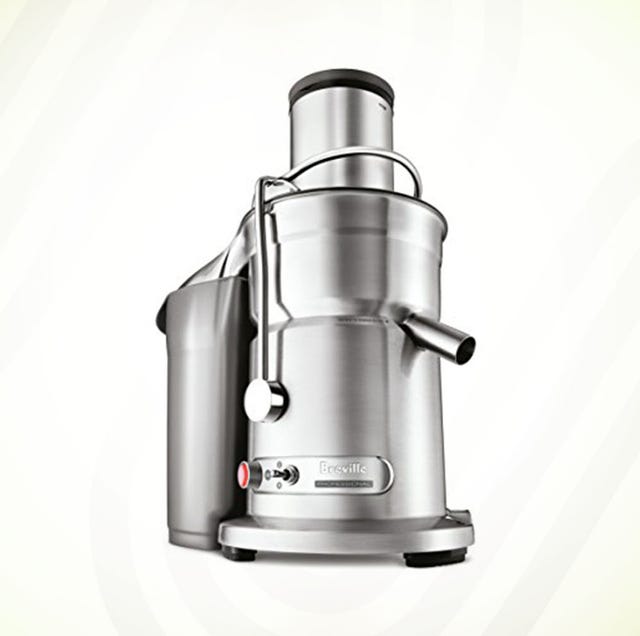 While a lot of us have come to associate juicing with a cleanse, adding fresh-pressed juices into your diet is a great way to get extra nutrients without having to down a bowl of kale or a brain-freezing smoothie. But buying juice pre-made can get expensive—and once juiced, fruits and veggies tend to quickly lose their vital nutrients—so investing in a juicer can save you money and give you a fresher final product. Post-run, a juice is a great, natural way to quickly get some sugars, vitamins, and electrolytes back into your system without feeling bloated or getting cramps—plus it tastes great after a sweaty workout.
The 7 Best Juicers of 2023
What to Consider
The main purpose of a juicer is just that—to juice. But depending on what types of fruits and veggies you want to juice and the prep you're willing to put in determines what type of juicer you need. Most juicers are between 400 and 1,000 watts, but the sweet spot is really 700 and up—enough to power through tough rinds and juice efficiently. Higher power also means you can use the juicer more frequently without wearing it out, and you'll have an easier time with fruits and veggies you don't feel like cutting into small pieces.
Note that cold-press juicers only use about 200 watts, but that doesn't mean they're ill-equipped for the job. They're made with lower wattage so the motor doesn't warm up your fruit as you juice it, making for ice-cold fruit juices. Also called masticating juicers, they often come with a second motor to push the pulp through and get as much juice as possible, so this is the ideal pick if you plan on making fresh-squeezed orange juice every morning, for instance.
Some juicers allow you to adjust how much pulp you'd like in the juice, so if this is important to you, make sure that the model you purchase has this feature. Higher end juicers often also come with attachments to make nut milk, frozen treats, and even baby food.
How We Selected
To find the best options among the many juicers, we researched the most popular models available as well as researching trusted sources like Good Housekeeping, Food Network, and CNET. We also looked to reviews written by people who've bought these models to determine which products and features held up in the real world. We chose a range of products that cover all budgets, and while all are able to produce a stellar juice, we also threw in some options with additional features for those looking to get the most out of their appliances.
Looking for more ways to spruce up your kitchen? Check out our favorite espresso machines and food processors.