Every year for the past nine years, Boston Marathon runners delight in the sight of a well-behaved golden retriever holding Boston Strong flags in his mouth near mile 3. The 12-year-old canine, named Spencer, has become an icon of the historic race.
On Wednesday, April 13, 2022, Spencer was named the official dog of the Boston Marathon by the Boston Athletic Association (BAA). The pup reportedly rode a limousine to the ceremony, where he was presented with his very own Boston Marathon bib and a goodie bag of treats.
"I'm very emotional about this dog," Richard Powers, Spencer's owner, told CBS Boston. "He's extremely special, and I'm just glad we can share him with so many people."
On January 4, Spencer was honored once again with a portrait created by Pittsburgh-based artist Tom Mosser. The occasion was bittersweet, as Spencer is not likely to make it to the 127th running of the Boston Marathon.
"There's a mass in his liver," Powers told WCVB. "We've been monitoring it and it's inoperable."

It's the pup's third battle with cancer. First, doctors found a benign tumor, which they removed from him in 2020. Then, Spencer was diagnosed with a terminal splenic sarcoma in December 2021, which forced doctors to remove a tumor and his spleen.
WCBV reported that the painting is at the Powers' home, the BAA aims to display the portrait ahead of the Boston Marathon, and prints will be sold to raise money for the Morris Animal Foundation Golden Retriever Lifetime Study.
"He's such a fighter," Powers told WCBV. "We're not giving up hope. We could be having this conversation in April, you know, so we're not gonna give up hope on him."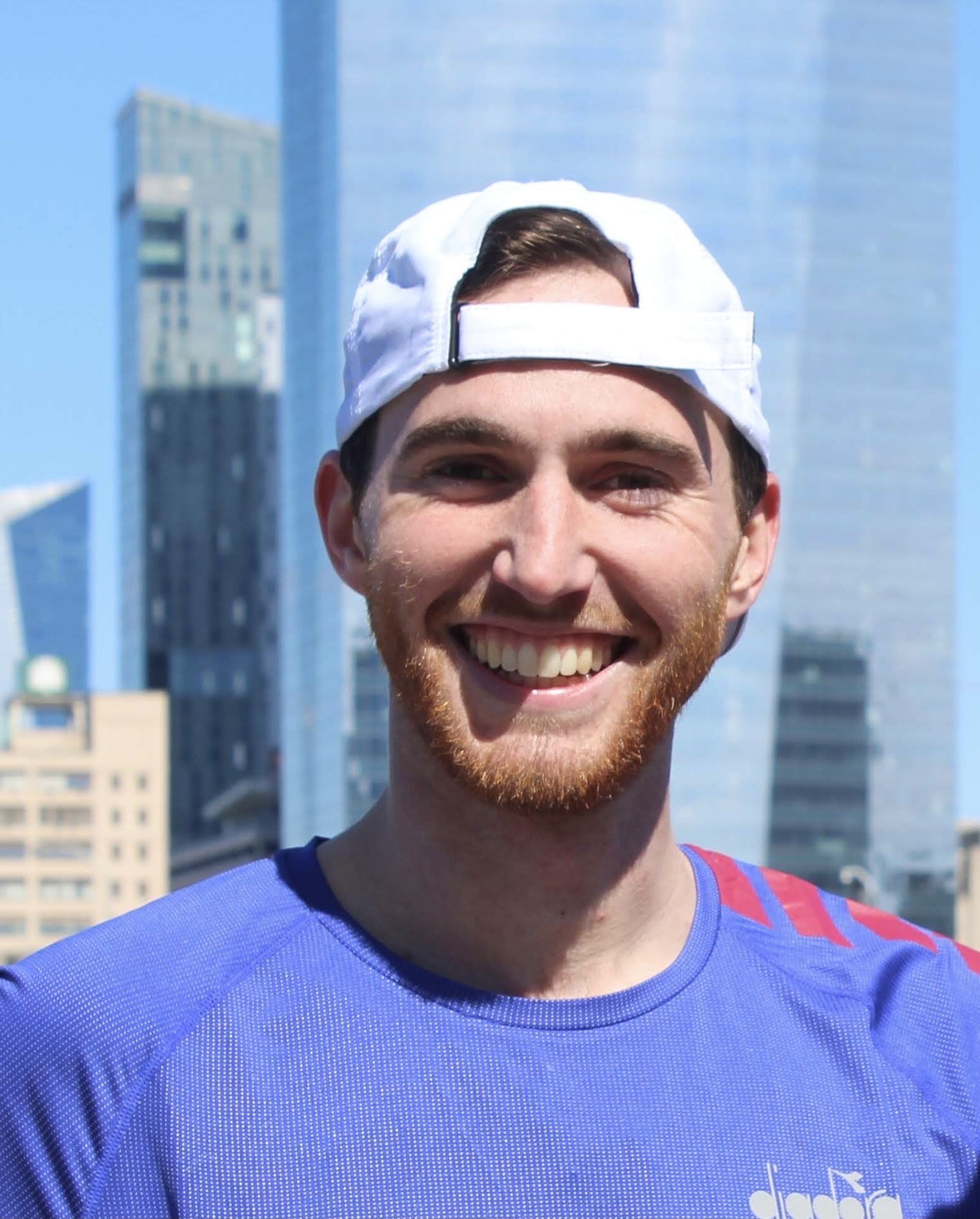 Service & News Editor
Chris Hatler is a writer and editor based in Philadelphia, Pennsylvania, but before joining Runner's World and Bicycling, he was a pro runner for Diadora, qualifying for multiple U.S. Championships in the 1500 meters. At his alma mater the University of Pennsylvania, Chris was a multiple-time Ivy League conference champion and sub-4 minute miler.