The Consumer Product Safety Commission (CPSC) and Peloton Interactive, Inc., which owns Peloton Tread+, have agreed to a $19 million civil penalty settlement after CPSC charged that the company did not report a defective treadmill, according to an announcement from CPSC.
CPSC claimed that Peloton knowingly failed to report, as required by law, that Tread+ contained a defect that could "create a substantial product hazard and created an unreasonable risk of serious injury to consumers," according to CPSC. The civil penalty also settles charges that the company knowingly distributed recalled treadmills, which violated the Consumer Product Safety Act (CPSA).
According to CPSC, starting in December 2018 and into 2019, Peloton received reports of users experiencing "pull under and entrapment" in the rear of the treadmills, as well as injuries. But, according to CPSC charges, Peloton did not immediately report these incidents to the safety commission.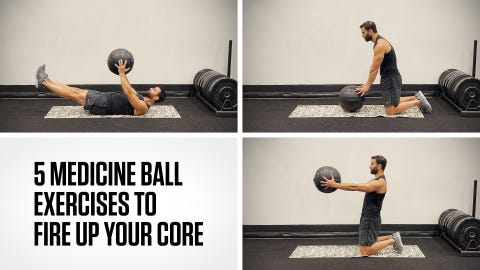 And by the time the company did report the incidents, there were more than 150 reports of people, pets, and objects being pulled under the rear of the treadmill. There were 13 reported injuries, including broken bones, lacerations, abrasions, and friction burns. One child died.
Peloton and CPSC jointly announced the unit's recall on May 5, 2021 after the company initially refused to do so, according to The Washington Post.
"We made a mistake in our response," former Peloton executive John Foley said during an earnings call at the time, according to The Washington Post. The outlet also reported that the $19 million settlement is one of the largest civil penalties in CPSC's history.
In October, CPSC and Peloton issued a statement that extended a refund for the recalled units, through November 6, 2023. Consumers who return the units after this deadline will receive a prorated refund.
In addition to the $19 million penalty, Peloton is required to "maintain an enhanced compliance program and system of internal controls and procedures designed to ensure compliance with the CPSA."
Peloton will also file annual reports regarding its compliance program and system of internal controls for five years.
Freelance Writer
Heather is the former food and nutrition editor for Runner's World, the author of The Runner's World Vegetarian Cookbook, and a seven-time marathoner with a best of 3:31—but she is most proud of her 1:32 half, 19:44 5K, and 5:33 mile. Her work has been published in The Boston Globe, Popular Mechanics, The Wall Street Journal Buy Side, Cooking Light, CNN, Glamour, The Associated Press, and Livestrong.com.