Gary McKee is no stranger to tackling Herculean feats for a good cause. For nearly 20 years, the English runner has raised money for Macmillan Cancer Support by cycling through Brazil, climbing Mount Kilimanjaro, jumping out of planes, walking across hot coals, and running 100 marathons in 100 days, according to his fundraising page.
But in 2022 McKee achieved what he says is his biggest challenge to date: He ran 365 marathons in 365 days and raised more than 1 million pounds to support Macmillan Cancer Support and Hospice at Home West Cumbria. Talk about a run streak.
On December 31, the day of his last 26.2-mile endeavor, he tweeted: 1 million pounds! Wow!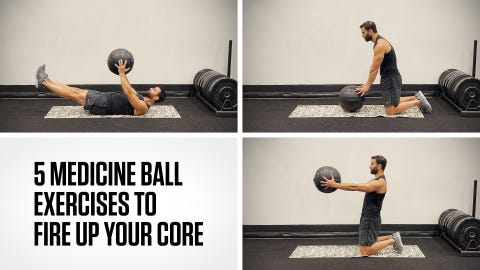 In 4 hours 22 minutes, according to Strava, McKee, alongside a few dozen friends and supporters, logged his final marathon of the year, titled "Day 365." He wrote "Job done" in the activity notes section. (McKee's run also appears to be 27.48 miles, because why not?)
A peek at McKee's 2022 Strava data shows that McKee wasn't puttering around: He was clocking marathons in the 3:40s and 3:50s well into summer when his pace—not shockingly—started to fall off a bit, into the mid to high 4s. And then as McKee neared The Finish Line, he seemed to get a second wind and started running sub 4:30 marathons.
At least one run was entirely on a track.
McKee often ran his marathon route before work at the Sellafield nuclear site, according to the BBC.
The outlet also reported that McKee went through about 20 pairs of running shoes over more than 9,500 miles.
"It was fantastic seeing everybody there," McKeen told the BBC. "It's something I'll always remember."
Hayley McKay, director of funding and communications for Hospice At Home West Cumbria told the BBC how grateful the group is for McKee's efforts.
"It's difficult to put into words how grateful we are to Gary for taking on this unbelievable challenge," she said. "The physical and mental strength he has shown is incomprehensible."
Executive director of fundraising for Macmillan Cancer Support, Claire Rowney, told the BBC that Gary's achievement and selflessness is "off the scale."
Freelance Writer
Heather is the former food and nutrition editor for Runner's World, the author of The Runner's World Vegetarian Cookbook, and a seven-time marathoner with a best of 3:31—but she is most proud of her 1:32 half, 19:44 5K, and 5:33 mile. Her work has been published in The Boston Globe, Popular Mechanics, The Wall Street Journal Buy Side, Cooking Light, CNN, Glamour, The Associated Press, and Livestrong.com.