---
The RW Takeaway: Maximum cushioning, a plush upper, and a surprisingly peppy ride make the GlideRide 3 one of the best long run shoes for comfort-seeking runners.
Rocker midsole with ¾-length TPU plate has lively, rapid turnover
Ankle collar and semi-gusseted tongue are generously padded

New FlyteFoam Blast+ foam feels softer and bouncier

Price: $150
Type: Road
Weight: 9.5 oz (M), 7.7 oz (W)
Drop: 6 mm
Buy Men's Buy Women's More Images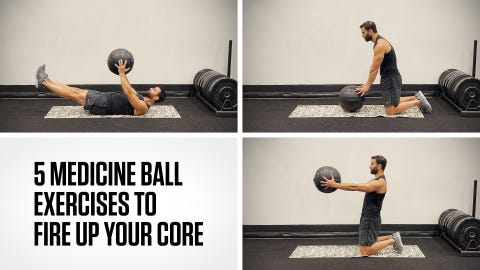 ---
It's hard to say how a shoe this good glided under the radar of so many runners. But it could simply have gotten lost in a stacked lineup of EvoRides, MetaRides, -Runs, -Racers, Meta and Magic Speeds. Even for big shoe geeks and Asics aficionados, it's a lot to process. But the GlideRide itself is easy to understand. It's a mega-cushioned, silky-smooth trainer built for long runs.
A Plush Yet Peppy Ride
"This shoe is in a class of its own. When I think of a luxury, cushioned shoe, I go back to my standard bellwether like an Asics Nimbus or Brooks Glycerin, two of my favorite shoes. But they don't compare to the GlideRide 3.
"It's just an absolute joy to run in," said one tester, who runs 50Ks and 10-hour backyard-style challenges.
I've put nearly 400 miles on the shoe, and I co-sign that statement. For easy days, long runs, and evenly paced tempos, running in it is like hitting cruise control in your car on the highway—assuming you're behind the wheel of a very plush Cadillac—and letting the miles roll. It's Sunday long-run luxury.
What's Inside the Midsole?
To explain how it works, we open the Asics dictionary for some brand-specific vocab: GuideSole. Though it does add support to the shoe, it's not a stability feature akin to Brooks's GuideRails as the name might suggest. Rather, it's a combination of two soft foams and a super-aggressive rocker shape. Inside is a TPU plate that curves the toe upward like a ski slope. That geometry is the same on the GlideRide 2, but both of the foams used are softer (the material closest to your foot is now bouncy FlyteFoam Blast+), and the plate is more flexible. Testers who wore the previous version of the shoe say the 3 feels much less stiff.
Will a Rocker Sole Work for You?
The purpose of the GuideSole is to reduce ankle motion, which has been shown to help some runners stride more efficiently and expend less energy as a result. It doesn't feel like you're being muscled around by the shoe, but I definitely notice that I can put forth less effort on toe-off when I defer more to the curved geometry of the rocker sole. That's when I'll get the best ride from the shoe, and it initially took me a few miles to adapt. Runners who really like to engage their toes and feel the ground probably won't dig it.
While the 3 is lighter than its predecessor, it does still feel a bit heavy on the uphills. On slight downward grades, however, the rocker sole transitions the extra weight onto your forefoot so effectively that it almost feels like you're being pulled along with added momentum. Still, our handful of testers agreed it could ride a little lighter.
Two Testers' Takes
Jennifer W., Tester since 2020
Arch Height: Medium | Pronation: Overpronator | Footstrike: Midfoot
"Despite the high cushioning, these shoes felt very stable and not at all 'tippy.' They were very plush but also very responsive and springy...I didn't feel bogged down in all the cushioning. I think the extra cushioning really helped minimize the impact on my joints, since most of my running is on concrete and macadam. If I could change anything, I would want the shoe to cup my heel a little more. I felt like I had a little too much movement in the heel. The shoe has a generous shape across the forefoot and in the toebox. I felt like I had the perfect amount of room for my toes to move without the shoe feeling sloppy. The lacing locked my foot in place without being uncomfortably tight."
---
Steve Y., Tester since 2018
Arch Height: Medium | Pronation: Neutral | Footstrike: Forefoot
"The GlideRide's comfort is immediately apparent when the run begins. This comfort lasted through 10-plus mile runs—other shoes I've worn seemed to start off great, but then feel 'flat' by the end of the run. At times, this shoe seems a little bulky and rigid. It is a neutral shoe, but I found it not as flexible as other neutral shoes. Runners who require stability would likely enjoy this shoe, too. The fit is true-to-size for me. I sometimes need wider sizing (especially in the toebox) but I had no issues with this shoe. The collar was plush and the upper was comfortable, though average in terms of breathability. Another thing that stood out to me was that the midsole also provided some additional arch support."