---
The RW Takeaway: On's softest and most forgiving shoe yet has the fun and springy ride we've been waiting for from the brand. Still, the midsole remains on the firmer side compared to maximally cushioned trainers like Nike's Invincible Run or Asics's Novablast.
Hollow pod-style cushioning beneath a stiff Speedboard is responsive without feeling overly plush
Modest rubber coverage on the outsole keeps weight down and offers good dry surface traction
Some testers noticed early delamination of the upper's overlays
Price: $170
Type: Road
Weight: 9.6 oz (M), 7.9 oz (W)
Drop: 7.2 mm (M), 7.6 mm (W)
Buy Men's Buy Women's More Images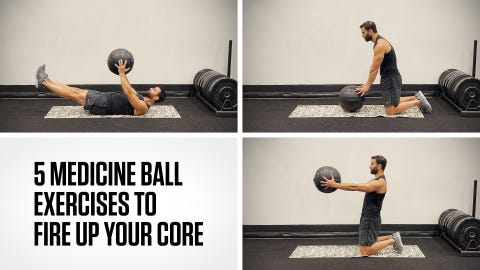 ---
Every running shoe starts with a prototype—usually it's a Frankenstein-style creation that borrows bits and pieces that worked in earlier models. In-house, On's design team affectionately calls these raw-looking works in progress "monsters."
"Hand-built prototypes are the cornerstone of our creation—we use them to design the running sensation of each shoe," said Lead Footwear Designer Olli Hirvonen. "The name Monster is a testament to how we develop footwear. This shoe's entire character is bigger and more daring than anything we've ever created. It's a bold beast of a shoe, but every element has its purpose." For that reason, Cloudmonster kept the name. We think it has more than earned the title.
That's not to say this shoe is a half-baked experiment from the spare parts and leftovers of other Ons. It's pumping with fresh blood, and any borrowed DNA has been altered. Take the new polypropylene Speedboard, which has less elastic properties compared to the Cloudace's TPU-injected version. The change improves both stability and explosiveness—when twisted in a slight helical shape, it better matches the roll of your foot to return more energy back to your stride. "On shoes have not been my favorite. My experience in them up to this point had felt like running on a blocky, hard waffle iron," one heel-striking tester said. "To my surprise, this felt similar to Nike's springy React foam. [The ride was] smooth as butter, no waffle."
Cushioned pods form the rocker sole—and they're bigger than ever. They're still made with EVA-based Helion; that specific foam formulation isn't what makes the pods a hit this go-round. It's their specific hollow hexagonal shape that's responsible for the playful spring (which we'd hoped for, but didn't quite get, in last year's Cloudstratus that used a firmer, double layer of the pods). Now, staggered in a single row with thinner walls between each, the pods compress and rebound easier for a softer, more forgiving ride underfoot. It doesn't feel like you are squishing down and crushing through the foam.
Most of the flashy, reflective upper is actually just recycled polyester mesh. Testers unanimously liked the fit, in part because of the shoe's asymmetrical tongue. "I have wide, flat caveman feet, so I rarely feel like there is enough room in the toebox; this shoe had enough space for me," one tester said. "The upper had a glove-like snugness, but still felt breathable. Its comfort and fit was one of my favorite things."
More Testers' Takes
Tim J. | Age: 62 | Footstrike: Midfoot
Average Weekly Mileage: 35
Average Training Pace: 8:45/mile
"The On Cloudmonster balances comfort and responsiveness in a way that few other shoes I've worn have been able to achieve. The ride feels soft when I'm walking around or running easy, but still provides firmness and spring at faster paces. It seems to adapt well to a range of speeds. The upper has a glove-like fit around my arch without being too tight across the top of the foot. It is a great combination of feeling like my heel is locked down comfortably while I'm still able to spread my toes. I was surprised at how much I can feel my foot flex and interact with the ground for a shoe with a significant stack underneath. I did notice some wear on the outsole after about 60 miles, but this could be due to my running mechanics."
Cassandra W. | Age: 21
Gait: Overpronator | Footstrike: Midfoot
Average Training Pace: 8:15/mile
"I wore this shoe on canal paths, roads, the track, and the treadmill at paces varying from 8:30-5:00/mile and distances ranging from 11 miles to sprints of 200 meters. The tread was my least favorite part. I feel like I've already put substantial wear on the soles and would not be able to stretch these shoes for as many miles as I do with my usual New Balance 860s or my Asics GT 2000-9s. When I did a rainy tempo run on wet pavement, I felt like I was slipping. I usually run in stability shoes and the Cloudmonster had little arch support. Although I loved the shoe's spring and responsiveness, I could feel myself overpronating at the end of long runs. Overall, I really love this shoe. This is the first time I've ever ran in On shoes and I'd rate this shoe even more highly if it had a bit more arch support."