Editor's Note: We reviewed our shoe selections on August 9, 2022 and have added new recommendations from our most recent round of testing. Some pairs are now on sale, as new versions are expected to be released soon, so we have updated shopping links to retailers that still have these models in stock.

Here's the deal on cushioning: It's very closely related to the perceived comfort of a shoe. Who doesn't love that ahhh sensation of your first step in an exceptionally soft ride? The models here undeniably popped in the cushy department, more so than any other category, in both our lab and the wear-tests.
Best Cushioned Running Shoes
Pick Your Plush
Shoe companies have developed signature foams that not only enhance softness but also put a little more spring into your step. For instance, Brooks's DNA Loft v3—the plushest, nitrogen-injected iteration of the brand's foam—uses microscopic air pockets to both adapt to your stride and absorb shock. Asics's lightweight FlyteFoam Blast+ provides a soft bounce and energy return to complement its protective Gel cushioning. For its Pwrrun+ midsoles, Saucony stream-fuses TPU (thermoplastic polyurethane) beads into to deliver a remarkably responsive, though slightly heavier, ride. Hoka combines its marshmallow-soft Profly+ foam with a rocker-style sole, designed to keep turnover quick and nimble with no loss of comfort.
Just One Factor
Our lab tests measure separately how soft or firm a shoe is in the forefoot and heel—measurements that should be considered by forefoot and heel strikers when choosing a cushioned trainer. We use a machine called an "impact tester." It repeatedly applies weight onto the shoe's heel and forefoot using a mechanical arm to simulate footstrikes. Our lab then records the force of impact and how much the midsole compresses to determine scores for softness. A more-cushioned shoe is usually a preferred choice for runners who are prone to injury or want extra protection and support. Of course, if you're new to that "running-on-clouds" sensation, increase your pace and mileage gradually as you become more familiar with the shoe.
How We Test
Runner's World has the most comprehensive shoe testing process in the industry. We work with more than 250 local runners of all abilities, ages, and sizes for real-world wear-testing on paved roads, dirt paths, and rocky singletrack. After a month of running more than 100 miles, our testers report back their findings on features like fit, comfort, performance, and ride. While our testers are putting miles on the shoes, the same models undergo a battery of mechanical tests in our Shoe Lab so we can objectively measure cushioning, flexibility, sole thickness, and weight. We've combined that lab data and wear-test feedback with our own experience running in these shoes to determine the best of the most cushioned.
This content is imported from poll. You may be able to find the same content in another format, or you may be able to find more information, at their web site.
---
BEST FOR UPTEMPOS
Hoka Mach 5
After testing out the shoe's fourth version, deputy editor Jeff Dengate jotted in his notes that the Mach 4 is "the best Mach yet." The 5 picks up right where its predecessor left off. For this update, Hoka tinkered with the midsole construction to give the shoe some more giddy-up. Now, the Mach uses bouncy Profly+ foam, a tweaked formulation of the previously used Profly material. The switch improves energy return and feels slightly more responsive at fast paces. The early-stage Meta-Rocker (a curved sole shape) hasn't changed; it still rolls you through heel-to-toe transitions quickly. This makes for a shoe that's generously cushioned, but won't turn your run into a slog. Some will want an oversized heel pull tab (like what's used on the Mach Supersonic) to make it easier to slide your feet in, but the omission helps the 5 drop nearly half an ounce in weight.
---
BEST FOR STABILITY
Saucony Guide 15
The Guide is the stability version of Saucony's workhorse daily trainer, the Ride. This latest iteration features new tech in the midsole. The TPU frame is replaced with a more lightweight post called Hollow-Tech on the shoe's medial side. Testers liked the generous firm cushioning for longer runs; the Pwrrun midsole is paired with a Pwrrun+ sockliner for optimal plushness. "At no point in the last few weeks did my legs feel tired from logging consistent daily miles," said a tester who participated in the RW Run Streak. "I also noticed a faster pace while wearing the Guide, despite exerting my usual effort on runs. I was definitely able to get some speed out of these shoes, comfortably."
Buy Men's Buy Women's Full Review
---
BEST FOR LONG RUNS
Brooks Ghost 14

Brooks removed the BioMoGo DNA portion of the midsole, so the Ghost 14 has only DNA Loft foam—just like its plusher counterpart, the Glycerin. Our testers found this adjustment doesn't change the Ghost's ride noticeably. "It had a nice balance of cushioning and firmness during turnover," said a tester, adding that the Ghost felt more responsive than the Glycerin and Adrenaline GTS. The Ghost 14 is also the brand's first carbon-neutral running shoe. In fact, the Ghost's release marked Brooks's announcement of its goal to achieve net-zero carbon emissions by 2040.
Buy Men's Buy Women's Full Review
---
BEST FOR RECOVERY RUNS
Hoka Bondi 8
The Bondi, Hoka's softest trainer, gets a new look with a couple of performance and comfort updates. The midsole material is now lighter and even softer than the foam used in the Bondi 7, and the heel has been extended and reshaped to provide better shock absorption and stability. The shoe's also upper sees some tweaks; a pillowy tongue, memory foam heel collar, and breathable engineered mesh help deliver a cozy yet secure fit. Despite its lighter midsole foam, the shoe still weighs in at 10.8 ounces (men's size 9) which is actually a touch heavier than the Bondi 7. You won't be saving this shoe for speedwork, but you can depend on its thick slab of cushioning and plus ride for longer-distance runs and recovery workouts.
---
BEST UPDATE
Nike Air Zoom Pegasus 39
The 39th Peg upholds its legendary descriptor as a capable "workhorse with wings." Like the Pegasus 38, this version uses a React foam midsole; it's not as light and bouncy as ZoomX, but feels medium soft, and moderately flexible. The big change to the midsole is that Nike added an air unit in the shoe's heel to accompany the one in the forefoot. It delivers more lightweight cushioning, while also helping the shoe shed some of the weight it gained in the 38th version. Now lighter, the Peg 39 feels more capable for both the daily miles and uptempo efforts in your training cycle. "Overall, this is a durable trainer for any distance or workout," one tester said. "I wore the Peg shoe for long, easy runs (10-12 miles at 8:30 pace), fast speed workouts (sub 7:00 pace), and everything in between. To me, the 39 actually felt a bit softer than the previous version. My only complaint is that the toebox feels narrow and pretty tight."
---
BEST FOR WIDE FEET
Topo Athletic Phantom 2
Preserving the original's traits, the new Phantom provides an accommodating fit with a generous amount of toe room. Some testers scoffed at the appearance of such a wide toebox but appreciated how its odd shape prevented black toenails and blisters. But the standout feature is the two-piece midsole, which provides firm cushioning and shock absorption—perfect for high mileage and runners with an aggressive cadence. "I found the cushioning to be top-notch from front to back," said one tester who's a self-described heel striker. "It was like running in a soft moccasin that held your foot secure without any unwanted motion." The Phantom's coziness puts it in the same class as the Brooks Glycerin and Altra Paradigm. Throw in some stability features—an external TPU heel counter, wider platform, and secure lacing system—and you have a well-rounded trainer that locks in your foot and guards against ankle rolling.
Buy Men's Buy Women's Full Review
---
SOFT AND PLUSH
New Balance Fresh Foam X 1080v12
The ongoing journey of the 1080 is based on producing a maximally-cushioned shoe with high rebound. New Balance cranked up the Fresh Foam for the 1080v9, adding a millimeter of softness underfoot to make the shoe more forgiving. In the 10th iteration, NB upgraded the midsole to Fresh Foam X, which felt soft (but not marshmallowy); laser-engraving shaved off about half an ounce from the previous version, making the shoe look sportier and more lightweight. With v11, designers tweaked the upper, making it stretchier in the forefoot for wider-foot runners.
The v12 has even more foam in the midsole, which alleviates the constant pounding your legs and feet are subjected to when running on unforgiving concrete sidewalks. "These guys are bright orange Lazy Boy recliners for my feet," said one tester of his pair's comfy ride (and neon upper). "From the first wear, my feet felt right at home; it's a 'luxury experience' for daily use." The breathable Hypoknit upper is also more flexible.
---
BEST VALUE
Reebok Floatride Energy 3
Reebok's entry-level shoe has dropped the "Forever" from its name but it maintains the best part of both the original Floatride Energy and its sequel—the midsole. Floatride Energy Foam provides a lively, well-cushioned ride that feels great during long efforts and tempo runs alike. The 3 also swaps in a redesigned, more comfortable upper that breathes better than that of its predecessor. The new mesh upper wraps the foot more closely for a better fit, and updated materials atop a durable and grippy full rubber outsole give the shoe a surprisingly premium feel at a very approachable price point.
---
BEST FOR TRAILS
Hoka Speedgoat 5
The Speedgoat 5 builds on its predecessor's legacy as a fast and furious trail monster known for sticky lugs and soft landings. Some of our testers found the 4's cushioning too pillowy and less reactive, so Hoka also switched to a new midsole compound—the change helped the shoe drop about half an ounce in weight. Overall, the latest 'Goat is a protective trail runner that feels much lighter and comfier than its ruggedness would suggest. "The new mesh combines just the right amount of structure and stretch. I felt as though the shoe wrapped my foot softly and securely, rather than restrict my motion as the Speedgoat 4 did," one tester said. "The redesigned tongue in the Speedgoat 5 is very forgiving, unlike the 4's tongue, which dug into my ankle."
---
BOUNCY AND RESILIENT
Adidas Ultraboost 22
The iconic Ultraboost has turned 22. For this iteration, the women's model was built by a team of female runners, designers, and researchers who combed foot scan data from across the globe. Adidas used their findings to create a new women's-specific last, which has a narrower heel and lower instep. The Ultraboost 22 also delivers more energy return—four percent more than its predecessor—according to the brand's shoe development team. The Boost midsole is known for its soft cushioning and durability. Testers, especially those with a history of running-related injuries and strains, appreciated the 22's protective ride and feel underfoot. "I really liked the heel cushioning and bounce in the midsole," said a tester. "I actually expected a much squishier sensation, given the significant thickness of the sole. But, I was very pleased by the overall comfort and shock absorption."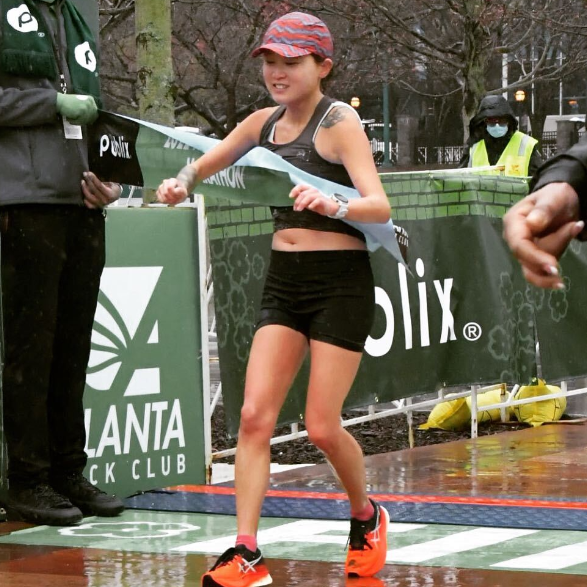 Test Editor
Amanda is a test editor at Runner's World who has run the Boston Marathon every year since 2013; she's a former professional baker with a master's in gastronomy and she carb-loads on snickerdoodles.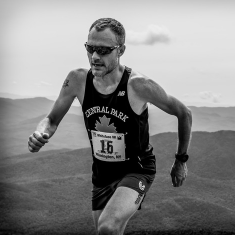 Runner-in-Chief
Jeff is Runner-in-Chief for Runner's World, guiding the brand's shoes and gear coverage. A true shoe dog, he's spent more than a decade testing and reviewing shoes. In 2017, he ran in 285 different pairs of shoes, including a streak of 257 days wearing a different model.