Asics got its start nearly 70 years ago, when Kihachiro Onitsuka began making basketball shoes in his living room in Kobe, Japan. He soon expanded to running shoes, and his first pair, the Marathon Tabi, came out in 1953. His business grew, and in 1977, he merged it with two other companies and began selling footwear in the United States. He also changed the company's name to Asics, an acronym for the Latin phrase "Anima Sana In Corpore Sano" (a sound mind in a sound body). Since then, Asics has grown into one of the premier running shoe companies.
Best Asics Running Shoes
A Scientific Approach
In May 1990, Asics opened the Institute of Sports Science in Kobe, where the company conducts materials tests and biomechanical research to fine-tune its designs. This lab has produced and refined some of Asics' hallmark technologies, like its new GuideSole design (see below), as well as one of its best-known innovations: Gel cushioning. It consists of a gel-like substance implanted in the midsole that absorbs impact forces for a smoother ride. You'll find it in most of the company's flagship shoes, including the Gel-Kayano, Gel-Cumulus, and Gel-Nimbus. Another key innovation is the Impact Guidance System, which combines an external heel counter, specially designed plates in the midsole, and dual-density cushioning (called Duomax) to provide additional support while running.
Going Beyond Gel
Like other shoemakers, Asics pushed past EVA foam with its own proprietary cushioning, called FlyteFoam. Formulated to be lighter and more resilient than standard EVA, this material is further refined into subgroups of FlyteFoam Propel, which includes a special elastomer to increase energy return, and FlyteFoam Lyte, an even lighter-weight version. More recently, Asics developed the lightweight, bouncy FlyteFoam Blast formulation, and it's used to give the NovaBlast shoe a notably pillowy, propulsive ride. The company's latest foam is FlyteFoam Blast Turbo, and it's found in the race-oriented MetaSpeed Sky. This new foam uses nylon, which compresses easily (for a soft feel underfoot) but springs back to its normal shape (for durable cushioning and good energy return).
Foam isn't the only new tech in the Asics lineup. One of the company's other recent developments is GuideSole, which debuted on the MetaRide. It's a rocker-based sole construction that's shaped to help runners roll through their stride and reduce ankle movement for more efficient form. In testing, we found that the shoe feels a little stiff and heavy on foot, but the well-cushioned rocker ensures a smooth and controlled ride with a surprising snap and responsiveness.
How We Evaluated
Many of the Asics shoes you'll find below have been through our extensive testing process. That means getting each model on the feet of our team of over 350 avid runners, who then put at least 100 miles on the shoe before providing their feedback. As our test team and staff report their on-foot impressions, we also run a battery of mechanical tests on the shoes in our RW Shoe Lab, where we measure things like the energy return of Asics' FlyteFoam and the softness of its Gel cushioning. For those options we haven't personally laced up, we rely on our own in-depth research and experience in the running shoe industry, consultation with brand representatives, verified online reviews and recommendations, and the data we've collected on previous Asics models in our lab.
---
Gel-Nimbus 24
Weight: 10.2 oz (M), 8.7 oz (W)
Drop: 10 mm (M), 13 mm (W)
A multi-decade veteran in the Asics lineup, the Gel-Nimbus is a neutral shoe designed for covering long distances. The latest version is tweaked to trim weight—by 0.7 ounces in the men's and 0.5 ounces in the women's—while maintaining a forgiving feel and ride. The redesigned mesh upper has more perforations at the forefoot for increased breathability, and a knit tongue that wraps and supports your foot. The midsole features the hallmark Gel technology, along with a combo of FlyteFoam and now lightweight FlyteFoam Blast Plus for cushioned propulsion. More weight savings come in the form of the Asics Lite outsole rubber, which doesn't sacrifice durability. For an even lighter version, look to the Gel-Nimbus Lite 3 that offers a peppy and less plush feel underfoot.
---
Gel-Cumulus 23
Weight: 9.9 oz (M), 8.1 oz (W)
Drop: 10 mm

Like the Nimbus, the Cumulus has been in the Asics stable for decades, and it's known for durability and soft cushioning. The 22nd version received an upgraded FlyteFoam midsole with a Gel pod in the heel, and this latest iteration keeps that combo for a smooth, cushioned ride that can hold up through high mileage. A seamless mesh upper provides a snug fit. Asics tweaked the sole for better compression and cushioning in the heel on the men's model, and on the women's model, improved cushioning in both the heel and the forefoot.
---
Gel-Kayano 28
Weight: 10.9 oz (M), 9.1 oz (W)
Drop: 10 mm (M), 13 mm (W)

The Kayano has been a part of the Asics lineup for decades, and it remains one of the company's most popular shoes. Designed for neutral runners and overpronators, the Kayano 28 is upgraded with FlyteFoam Blast cushioning for a smooth, responsive ride and a new low-profile heel clip for added support. Gel pods under the heel and forefoot create additional shock absorption, and the dual-density midsole and medial plate work together to counter overpronation in your stride.
---
GT-1000 10
Weight: 9.8 oz (M), 8.2 oz (W)
Drop: 8 mm

The GT-1000 is a supportive everyday trainer with a bargain-bin price. For the tenth iteration, Asics swapped in a new engineered stretch mesh upper for an improved fit. Like its predecessor, it comes with a Gel pod in the heel and FlyteFoam cushioning to soak up impact forces, and it uses Asics' Impact Guidance System—including a dual-density midsole design—to counter overpronation. Plus, the full rubber outsole is durable enough to hold up through demanding training schedules.
---
MetaRide
Weight: 10.8 oz (M), 8.8 oz (W)
Drop: 0 mm
Designed to make long-distance running easier, the MetaRide is structured to reduce movement in the ankle joint, where most of your running energy is expended. It does so with Asics's new design called GuideSole—a rocker-shaped sole that helps you roll forward smoothly through your stride—while layers of FlyteFoam Lyte and FlyteFoam Propel support your feet and provide good energy return. "I did a lot of training for a marathon in this shoe and it ticked all the boxes," said one tester logging 70 miles per week. "My long runs felt effortless, my short runs felt fast, and my hill workouts felt stable. The downside is the shoe's heavier weight, but that's made up for by how easy the rocker sole makes the miles feel."

Shop Men's | Shop Women's | Full Review
---
MetaRacer
Weight: 6.7 oz (M), 5.5 oz (W)
Drop: 9 mm
The MetaRacer is a culmination of some of the newest technologies Asics has to offer. The big draw here is the GuideSole construction, which uses a rocker sole to help you roll easily onto your toes and improve the efficiency of your stride (at least, that's what Asics claims). FlyteFoam cushioning absorbs impact forces, and there's also a carbon-fiber plate tucked into the midsole for added support and an extra jolt of energy return.
Shop Men's | Shop Women's | Full Review
---
Magic Speed

Weight: 8.1 oz (M), 6.5 oz (W)
Drop: 5 mm
Today's super shoes feature the latest tech (including, say it with us, carbon-fiber plates) and, unfortunately, $200-plus price tags. Asics designed the Magic Speed with some trickle-down knowledge from shoes like its MetaRacer at a more-affordable price (though $150 is still too expensive for a larger percentage of our community). That's thanks to budget-friendly components from shoes like the NovaBlast. The Magic Speed's FlyteFoam Blast midsole is bouncy and springy. It combines cushioning, energy return, and durability excellently, but it's a step-down from the nylon-based foam in the MetaSpeed Sky. Instead of a full-length carbon-fiber plate, this shoe has one made from carbon and TPU that spans only half the shoe. Overall, the result is a solid race-day option for anyone running marathons competitively in the three-to-four-hour range.
---
MetaSpeed Sky

Weight: 7 oz (M), 5.9 oz (W)
Drop: 5 mm

The MetaSpeed Sky is one of Asics' top-tier racing shoes, and it's designed for a propulsive, cushioned ride that can handle marathon distances. The Sky features the company's latest tech. It's made with a new nylon-based foam (FlyteFoam Blast Turbo midsole) that's soft and springy for maximum energy return, and it includes a full-length carbon fiber plate that, combined with a curved rocker sole, helps you roll forward through your stride. Overall, it's one of the best alternatives to Nike's record-breaking Vaporfly currently on the market.
Shop Men's | Shop Women's | Full Review

---
NovaBlast 2
Weight: 9.7 oz (M), 7.8 oz (W)
Drop: 8 mm

The original NovaBlast was a radical model for Asics: a neutral shoe with a thick wedge of lightweight foam (and no support tech) tuned for superb energy return. The second iteration largely sticks to that formula, but it comes with a few new tweaks. The FlyteFoam Blast midsole returns to provide a soft and exceptionally bouncy ride, and the material's low weight keeps the shoe from feeling clunky. Asics added a new TPU heel clip on the upper to provide some additional support and redesigned the outsole's tread to amp up the energy return at toe-off.
---
GT-2000 10
Weight: 9.9 oz (M), 8.4 oz (W)
Drop: 8 mm
The GT-2000 makes a good pick for runners who don't need a ton of support but still want something with a bit more stability than a neutral shoe. This version comes with Gel pods in the heel and forefoot and a FlyteFoam midsole for good shock absorption; it's also coupled with a layer of FlyteFoam Propel for added responsiveness. In addition, Asics lowered the drop on this shoe to 8 millimeters, which makes the forefoot cushioning more protective and promotes a more efficient stride.
---
Fuji Lite 2
Weight: 9 oz (M), 7.3 oz (W)
Drop: 4 mm
The Fuji Lite 2 is a lean trail shoe that's designed for neutral runners—unlike many other Asics shoes, it doesn't have dedicated support features. The FlyteFoam midsole cushions impact forces without weighing you down, and a full-coverage lugged rubber outsole bites into dirt and loose terrain. It's topped with a breathable mesh upper, and the tongue features a "lace garage" to keep your laces from snagging on branches or debris on the trail.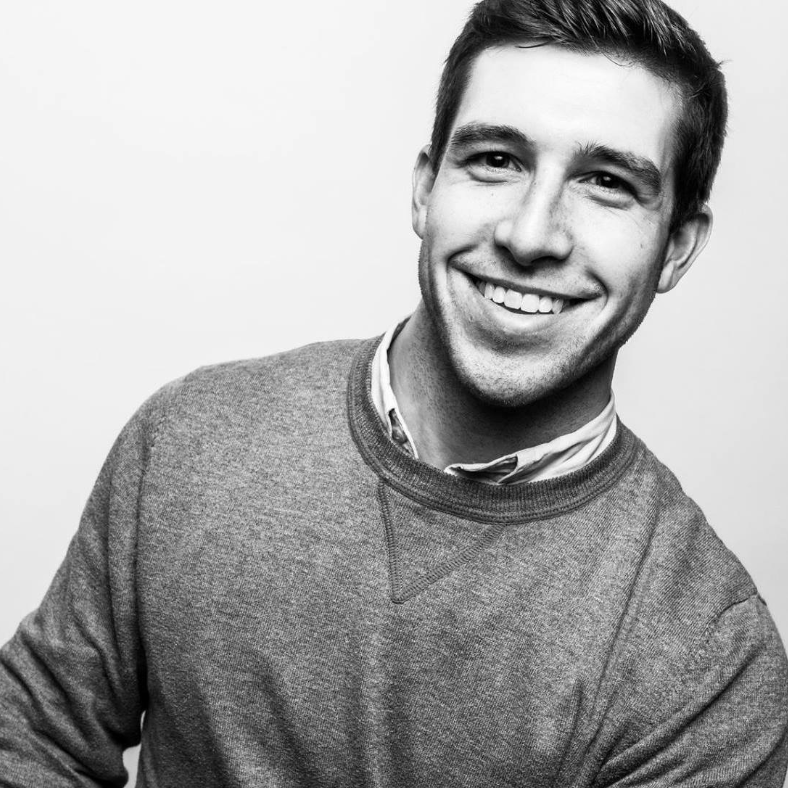 Michael is a freelance writer with years of experience covering gear and the outdoors for Runner's World and other publications; when he's not writing, he's usually biking, hiking, and running in the mountains around Los Angeles, where he lives.