---
The RW Takeaway: Traditional Montrail ruggedness, protection, and versatile wet-and-dry traction gets a much nimbler, bouncier ride and somewhat polarizing upper.
Pebax midsole plate provides good responsiveness and rock protection
Outsole performs best on moderately technical trails in both dry and wet conditions
Asymmetrical lacing reduces arch pressure and locks down midfoot fit
Price: $150
Type: Trail
Weight: 10.1 oz (M), 8.7 oz (W)
Drop: 8 mm
Buy Men's Buy Women's More Images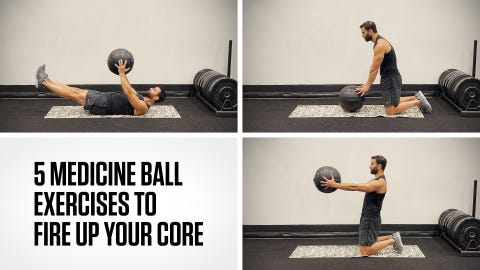 ---
Many longtime trail runners will remember the burly tanks Montrail built in the 2000s. Ultramarathoners may even recall the defunct Montrail Ultra Cup, a series of ultramarathon races that culminated in a guaranteed ticket (for the top-three-ranked finishers) to the Western States 100. Columbia Sportswear acquired Montrail back in 2006, and the parent brand had been pretty quiet on the running shoe scene until just last year, when it released the Columbia Escape Ascent, a model best suited for tame-to-moderate trails. Does the Trinity AG, now with the Montrail name on its upper, reignite the rugged legacy?
New Midsole Feels Faster
Unlike the early Montrail models, the Trinity AG isn't bowl-of-nails-for-breakfast tough. But it rides lighter and nimbler than last year's Escape Ascent. A completely new construction underfoot makes it better for going fast, too, with a full-length piece of snappy Pebax sandwiched between two layers of EVA-based foam. The slightly softer top layer of foam, combined with less-aggressive 4mm lugs, gave testers just enough cushioning to take the shoe from road to trail comfortably. "The midsole has a nice mix of ground feel and protection; it's doughy enough to absorb most rocks and bumps while running downhill," said a tester of both the Escape Ascent and Trinity AG, who much preferred the latter.
Versatile Outsole
Columbia still refers to the outsole material as the AdaptTrax that you'll find on many of the brand's trail models. Our testers described it as "sticky like a frog's tongue" though found it wore down quicker than they'd like. The Trinity AG addresses the durability issue with a new lug shape and a switch to a sturdier, rubber-based iteration of AdaptTrax. It loses some of that tacky, soft grip but lets you push the mileage closer to 400 miles—depending on terrain you're tackling most frequently—before losing much of its bite. "I liked the Trinity AG for trail races with loose gravel, some roots and wet leaves, and moderately rough terrain," another tester added. "Though for snow and heavy mud, I'd definitely look for a shoe with a more aggressive tread underfoot."
Protective Upper Lets You B.Y.O. Gaiters
Testers found this shoe fit them true-to-size and none had issues with hot spots or rubbing—only one noted that the toebox felt a touch narrow. However, those with high insteps said the midfoot does fit more snuggly than most trail shoes they've worn. Likely, that's due to what Columbia calls its NavicFit lacing, named for the shoe's snug wrap around the navicular bone on the top of the foot, which locks down the fit and helps stabilize you over the midsole. The floating eyelets work with this design to keep the laces from adding too much pressure on the top of the foot; testers with flat-to-average height arches found it comfortably secure and unrestrictive. "The fit of the shoe did the most work to provide stability and support and the flat, bungee-like laces held tight surprisingly well," one neutral-footed tester, who runs 40 miles per week on trails, said. "There's a seam that runs across the top of the forefoot. Although it was not constant, I often found myself feeling it throughout my runs," he added.
Wear-Tester Feedback
Jonathan D. | Tester since 2014
Arch: High | Gait: Underpronator | Footstrike: Heel
"The shoe's grip made me feel in control on gravel, roots, groomed trail, and even wet rocks. With the heel having an overbuilt curve in it, it feels there's a wide area for it to sink into the ground and bite well. However, with the lug pattern not being really aggressive, I found myself needing to slowdown going downhill on leafy trails, wet or dry. The upper is quite nice! There's a nice blend between protective overlays, and a premium meshy skin that can take some abuse before getting ripped up. Compared to the Merrell Skyfire MTL, which has little durability in the mesh, and the overbuilt upper on the New Balance Hierro 3, this hits a happy medium."